GIVING BACK TO THE COMMUNITY​
Secure Capital believes in making a difference in the community.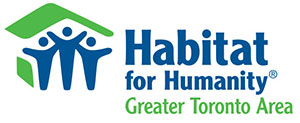 Habitat Build Campaign
Since 2010, Secure Capital has partnered with Habitat for humanity to make the dream of home ownership a reality for many Toronto families.
Our campaign to the Habitat initiative ensures all donations go directly into buying and servicing land and purchasing the building materials Habitat uses to build simple, decent, affordable homes.
We encourage our industry peers and partners to join us in Habitat build projects to make Toronto a safe and comfortable place for under privileged families to live. 
Set Sail for Hope
Secure Capital is proud to donate the crew and boat for a day on the water to the sponsors and guests who contribute to Set Sail for Hope. Set Sail For Hope has been raising funds to send children living with cancer to camp since 1986.
To date, the event has raised well over $3 million dollars in support of Camp Trillium. In 2017 alone, over $114,000 was raised, which was enough to send 114 kids living with cancer to camp for 10 days. We are extremely proud to support an organization where 100% of the money raised is donated directly to Camp Trillium.
For more information or to make a donation, please click here.
Covenant House
Helping the homeless youth on Toronto's streets is a passion for Brent Chapman.  Brent has been a generous supporter of Covenant House for over 13 years providing financial support and introducing Covenant House to those in the community who can also make a difference in the lives of young people.  
Brent is actively involved with the Covenant House Executive Sleep Out event as a participant and as a member of the event committee.
For more information click here.