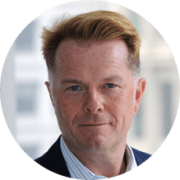 David Ogden, Founding Partner
David Ogden has over 30 years of commercial real estate experience where he has created private and public equity investment vehicles in addition to providing real estate advisory services to a diverse client base.   David founded the Secure Capital Group of Companies in 2001.   Secure Capital has established a number of private equity vehicles with prominent high net worth Ontario and Nova Scotia families pursuing value add investments.  David has completed transactions in over 250 properties across North America. Secure Capital's relationships have grown to include significant pension funds, financial institutions, insurance companies, Real Estate Investment Trusts and high net worth private investors. David was the recipient of Canada's Top 40 under 40 award in 2004.
David is an avid sailor, having competed in numerous local and world level competitions including winning a silver medal for Canada in sailing at the 2015 Pan Am Games.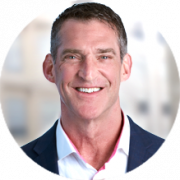 David Pappin is a partner and head of the Secure Capital Asset Management business, SCC Asset Management.  Mr. Pappin is currently focused on the acquisition and development of high performance industrial and multi-family properties in North America. Mr. Pappin has been actively participating in the commercial real estate business in Canada for 32 years. From 1989-2000 Mr. Pappin was focused on industrial sales and leasing with Royal LePage Commercial.   From 2000 to 2006 Mr. Pappin was a principal of Atlantic Real Estate Service, a multifaceted real estate service business focused on Atlantic Canada.   From 2007 to 2017, Mr. Pappin moved into the advisory business assuming responsibility for sourcing and completing investments within all investment fund vehicles across the country for Roycom which was eventually acquired by Fiera Properties.  Mr. Pappin has completed numerous acquisitions, joint ventures and development transactions over his career and was instrumental in growing a new open fund to an AUM in excess of $1B in two years.
In 2017, Mr. Pappin assumed the role of President with Integrated Asset Management (IAM) Real Estate Group. IAM is a publicly listed company (TSX-IAM) providing investment management services to Canadian Institutional Pension Funds, Endowments and High net worth individuals. IAM was acquired in July 2019 by Fiera Capital. David worked with Fiera for 18 months in the capacity of Senior Vice President and Fund Manager through the integration period.  David completed his bachelor's degree from McMaster University.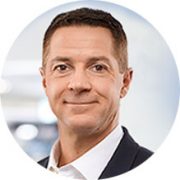 bchapman@securecapital.ca
Brent Chapman is a director of Secure Capital Partners and Secure Capital Management; focused on the build-to-core multi-family development business.  Mr. Chapman has over 30 years of experience across all facets of the real estate industry. From January 2014 to December 2017, Mr. Chapman was President and CEO of Dream Industrial REIT. Prior to joining Dream, Mr. Chapman was a Managing Director for Guardian Capital Real Estate. Prior to being with Guardian, Mr. Chapman was President and CEO of GPM Investment Management and a director of Integrated Asset Management, the parent company of GPM. His career includes holding various senior positions in asset management, leasing, property management, acquisitions, financing and development with Oxford Properties and Talisker Corporation.  Mr. Chapman is also President and COO of Sterling Global Financial Ltd.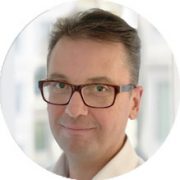 Tony Arnoldi, Director of Acquisitions*
tarnoldi@securecapital.ca
Tony is the Director of Acquisitions and Broker of Secure Capital Realty Inc., focusing on the acquisition of industrial and multi-family residential properties.  He has over fifteen years of commercial real estate experience and completed over a billion dollars of transactions where he has developed an in-depth understanding of commercial real estate finance, leasing, investments, and property management segments of the industry.  Tony is passionate about nurturing relationships and helping clients meet and exceed their goals.
*Broker, Secure Capital Realty Inc. Brokerage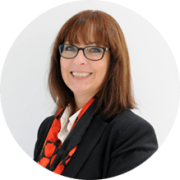 Suzanne Feher, Office Manager
Suzanne brings over 30 years of C-suite executive support and office management experience to Secure Capital. A Senior Executive Assistant with a demonstrated history of working in the real estate industry with a background in industrial, multi-res and retail real estate, in both public and private corporations.  She also has experience in the IT environment, rounding out her overall general office management skills for Secure Capital.
Suzanne is a graduate of the TMX – Venture Exchange series of courses as well as the Dale Carnegie Communications and Human Relations course, and has been a volunteer Assistant Business Coach for Dale Carnegie on several additional sessions.